South Terrace Croquet Club Adelaide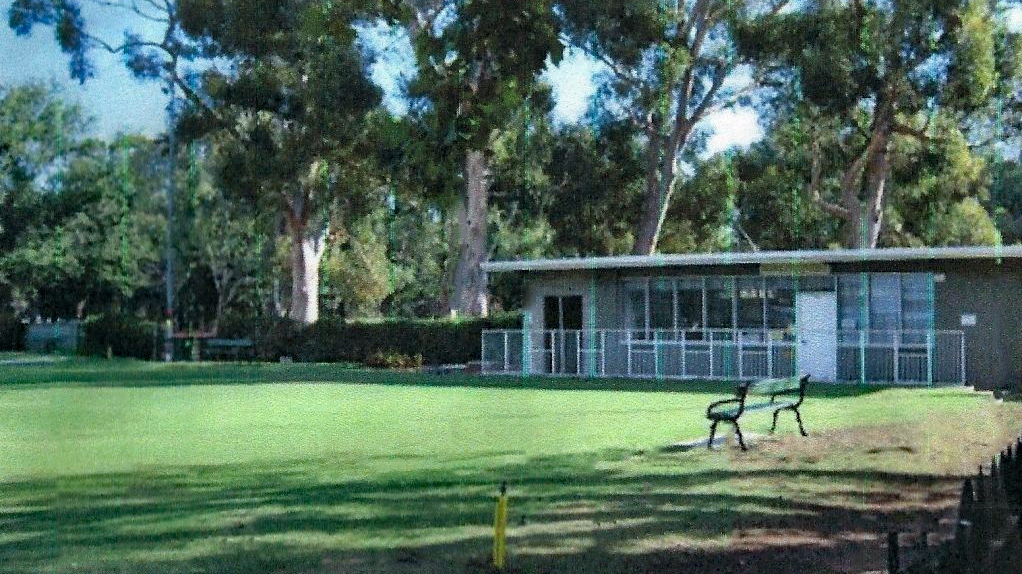 The Club, first established in 1911, is in an idyllic parkland setting, offering 2 croquet courts, a fine clubhouse adjoining magnificent gum trees. The Club emblem is the Adelaide Rosella as there are many of these beautiful birds in the immediate vicinity. The Club located in the southeast corner of the Adelaide Parklands is accessible via Beaumont Road at the junction of South and East Terrace.
Playing times: Summer Programme 2022
Monday
9:30 am to Noon
Golf Croquet
Tuesday
9:30 am to Noon
5:00 pm to 7:00 pm
Aussie Croquet
Golf Croquet
Wednesday
4:00 pm to 6:00 pm
Golf Croquet
Thursday
3:00 pm to 6:00 pm
Golf Croquet
Friday
9:30 am to Noon
Golf Croquet
Sunday
9:30 am to Noon
Golf Croquet
Come & Try Sessions
Golf croquet is an exciting game played all over the world. It is a deceptively simple game involving skill, judgement, strategy, and tactics. Golf croquet can be played at a social level for fun by anyone regardless of gender, size, body type, or age. It is also a game that can become quite addictive, high-skilled, and extremely competitive! Golf croquet provides good all-round exercise for the body and mind. It is a healthy balance of fun and competition, all played out in a beautiful parkland setting. We offer free Introductory Sessions, which include the use of all equipment and provision of basic coaching supervised by members. All that is required is for visitors to wear flat-soled shoes or sneakers and casual comfortable clothing.
Corporate Functions
We host corporate functions during the year with members available to provide instruction, supervision and coaching to participants on how to play croquet. Drinks are available from our bar at reasonable prices. All equipment is provided.
FOR REGISTRATIONS OF INTEREST PLEASE CONTACT:
Warwick O'Brien – 0407 816 495 (info@wobarchitects.com.au)
Annual Membership Fees
CLUB MEMBERSHIP:
Either $260.00 plus the playing fee* on each day of play or
$460 composite annual subscription with no playing fee.

There is an additional payment of around $115 each October for all members with respect to the SACA Registration and Insurance fee.

STUDENT MEMBERSHIP:
$130.00 plus $65 SACA Registration & Insurance.

ASSOCIATE/COUNTRY MEMBERSHIP:
$130.00 (50% of full fees)

*Fees are payable on a pro-rata basis based on the time of joining.
Classes of Membership
CLUB MEMBERS who are registered with SACA (Croquet SA) are entitled to play for STCC.
COUNTRY MEMBERS residing more than 40 kilometres from the Club and may be registered with SACA (Croquet SA) to play for another club.
ASSOCIATE MEMBERS are registered with SACA to play for another club.
STUDENT MEMBERS are less than 18 years of age (or a full-time student under 25 years of age). Members may apply for a change in their class of membership, as provided in the Constitution.
Playing Fees per Person
Members (including Country and Associate Members) $4.00*(No playing fee is required if the annualised composite fee of $460 has been paid.)
Visitors $6.00 (Student Visitors $3.00)
"COME AND TRY" VISITORS are encouraged and expected to become members after 6 visits. They may use club mallets without charge.
CLUB MALLETS: New members may use club mallets for a period of 6 months and thereafter are expected to provide their own mallets.