SPONSORS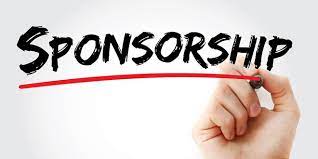 We welcome our new partner, allied health provider Kensington Osteopathy. Their treatment is focused on resolving the real cause of health conditions, helping you to manage your own health and stay active. They are offering a 20% discount for all members on their first consultation. Give them a call now and share this news with other members.
Mediterranean Excellence is Croquet SA's preferred caterer for our venue on Hutt Road. As one of Adelaide's premium catering companies, it has an established reputation for catering for all types of functions and sizes. The food selection is vast so that each function can be distinctively serviced to suit the occasion itself. Give Donato a call on 8355 6166 to discuss your catering needs, you won't be disappointed.
Sports Lighting provides professional and competitive solutions to sports lighting. We are grateful for their support in the installation of LED lighting on our courts in 2019.
Tindo Solar is a wholly Australian owned and operated company founded in 2011. Tindo is the supplier of solar panels for our headquarters facility at Hutt Road and supports our clubs and players with incentives to go green. If you are thinking of a solar installation be sure to contact Croquet SA to arrange your quote and support this South Australian business that supports croquet!
Office for Recreation and Sport
The Office for Recreation and Sport supports our Association with a wide range of programs and services that support the Croquet SA vision of a thriving sport with a contemporary image.
The Adelaide City Council supports Croquet SA in its provision of a modern, professional and inviting state facility at Hutt Road in the heart of Adelaide. The council also supports our community programs and various major events.
The Good Sports Foundation provides information, advice and training for clubs in relation to liquor licensing.
Sport SA provides us with valuable support as well as advocacy for sport in SA. They provide a wide range of support services for our Association.
Club One provides support to our clubs via sponsorship for small projects.