West Lakes Croquet Club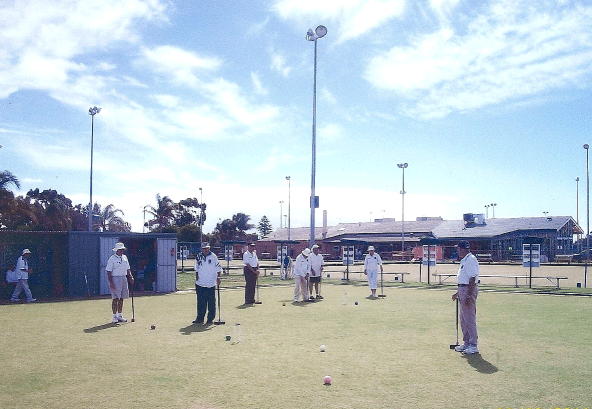 Corner of Bartley Terrace and Varram Way, West Lakes Shore
We are affiliated with the Lakes Sports and Community Club which is in the final stages of major renovations i.e. new kitchen, new bar area, new furniture and new toilets.
The club house is also available for hire for functions.
Both croquet codes are catered for, only requirements for visitors are flat shoes.
Coaching is available for beginners in both codes.
A friendly atmosphere and companionship – all ages welcome.
First visit no charge.
Playing Times
Wednesday
Association Croquet
Golf Croquet
10:00 am – 12:30 pm
1:00 pm – 4:00 pm
Thursday
Golf Croquet
9:30 am – 1:00 pm
Saturday
Association Croquet
Golf Croquet
10:00 am – 12:30 pm
1:00 pm – 4:00 pm
Contact: Secretary Alison Creaser 0407 208 254